Pakistan and Afghanistan share more than a border; they share a language, a people, a culture and a history. The closest available sea ports are in Pakistan: Port Qasim, Karachi Port and Gwadar Port. Pakistan is in the most advantageous position for Afghan Transit Trade, (ATT) where Port of Karachi plays a major role as hinterland port and "GATEWAY" to Afghanistan.
Afghan Trade Map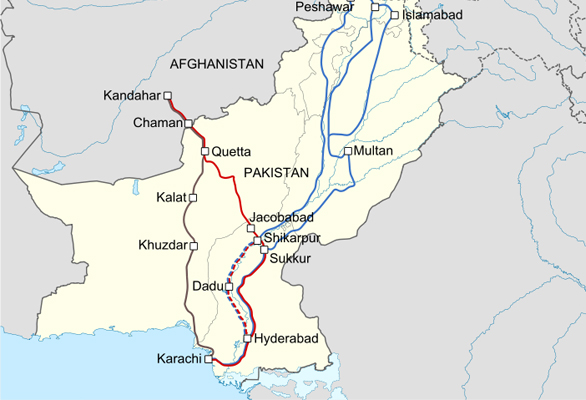 Pakistan and Afghanistan have a long history of being trade partner. Pakistan represents Afghanistan's main access to a seaport for its foreign trade. Afghanistan, at the same time has the potential for becoming a land linked country providing Pakistan with direct routes to the Central Asia. Transit to Afghanistan through Pakistan is governed by the Afghanistan-Pakistan Transit Trade Agreement (APTTA) which specifies the port, route, transport modes and customs transit procedures. With the passage of time, trade conditions for the transit of goods to/from Afghanistan through Pakistan have changed significantly. Both Afghanistan and Pakistan have agreed on not only to continue to provide Afghanistan with access to the sea through Pakistan but also to provide Pakistan with direct routes to the Central Asia.
PISL can handle all types of shipments including Food Supplies, Perishable/Frozen Commodities, Building Materials, Project, Out of Gauge and General Cargo without any difficulty. Additionally, we are in the position to provide you the best routing at most competitive package rates.
Our Regular Services from Karachi to Afghanistan:
We have regular services from Karachi to Afghanistan for various cities by road i.e. Kabul, Kandahar, Herat, Helmand, Jalalabad & Mazar-e-Sharif in Afghanistan as well as CIS countries. We offer a hassle free one window operation for your goods in transit to Afghanistan via Pakistan. We offer the following services: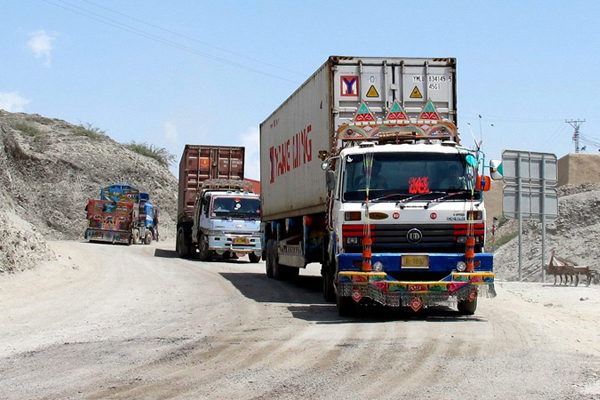 All shipping documentation and handling.
Customs formalities at all Pakistani Ports and at Pak-Afghan Borders.
Transportation/Trucking services.
Complete Logistic Programs (Warehousing, Documentation, Handling).
Special transportation of heavy weight, over-sized cargo.
Project Logistics Management.
Fast, cost effective and reliable supply chain Management.
Contract-Logistic procurement.
Real time status reporting.